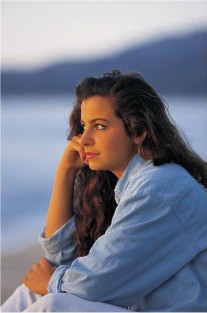 Do Your Thoughts Really Create Your Reality?
If they do, why is it so difficult to change them?
Who is this for?
It's for anyone who knows that they can be more, accomplish more, help more people, make more money, live a better life and feel better about themselves, but feel constantly held back.
It's especially for those who are Intuitive, Empathic and/or Highly Sensitive, because whatever others feel and experience, you feel and experience at an even deeper level and it can be even more difficult to see progress.
If you've had enough, are feeling frustrated and beginning to question everything you do because nothing seems to be working and you're feeling that there must be something wrong with you, then the 30-Day Change Your Thoughts Challenge is for you.
You hear it all the time – that your thoughts create your reality and if you want to change what you're experiencing you simply need to change your thoughts. Sounds easy, right? But if it were that easy, you would have done it already. Why does it seem to be so difficult?
You may have tried to think more positive thoughts. You may use positive affirmations or mantras. You may meditate and journal, and do your best to change your thoughts, yet here you are, feeling no further forward and more frustrated than ever.
I know exactly what this feels like because I have felt it too. And as a Highly Sensitive, Intuitive and Empathic person, who is very connected to the energy around me and the energy and emotions of others, and who feels things much more deeply, I also know that it's particularly difficult to turn that around.
That's why I created the 30-Day Change Your Thoughts Challenge. I created it for myself, and for my HSP clients who struggle with the intense and often overwhelming emotions and feelings of not being good enough. Those people who are incredibly gifted and able to help others, but struggle themselves.